Dailies Aqua Comfort Plus for Multifocal (30 Pack)
Availability : Custom Order

Positive-power lenses (+) are available for multifocal lenses.

Multifocal lenses are manufactured specifically for each individual. Some prescriptions may take up to four weeks (in rare cases longer) to be dispatched.
Please be aware of this before purchasing.

We recommend you order your Multifocal lenses well in advance.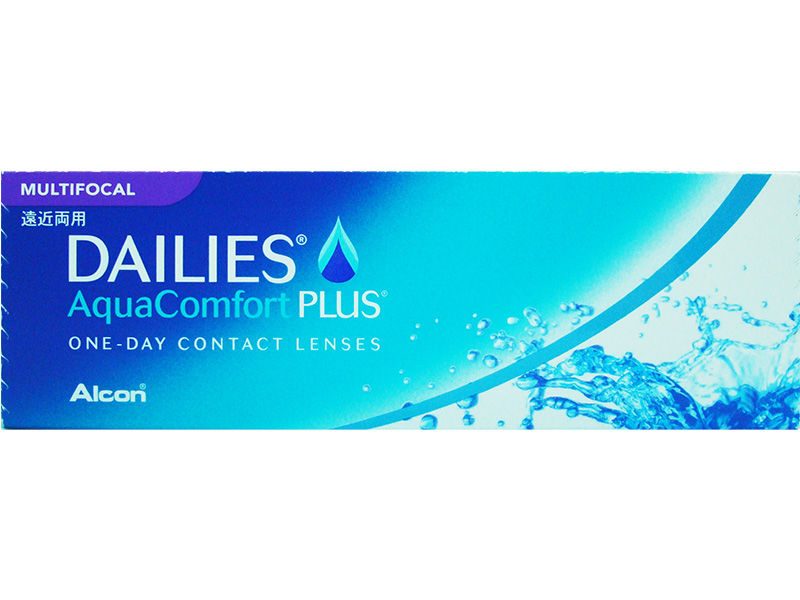 Additional Information
Type: Daily disposable Multifocal
Packaging:
Content: 31% nelfilcon A & 69% water
Manufacturer: DAILIES
Description
DAILIES AquaComfort Plus Multifocal lenses are specially constructed for those who require different prescriptions for long and near distance, featuring three moisturising agents and blink-activated moisture technology, these lenses keep your eyes feeling refreshed and hydrated at any time of day.