Proclear 1 Day Multifocal (30 Pack)
Availability : Custom Order
ADD Details : +1.50D
Positive-power lenses (+) are available for multifocal lenses.

Multifocal lenses are manufactured specifically for each individual. Some prescriptions may take up to four weeks (in rare cases longer) to be dispatched.
Please be aware of this before purchasing.

We recommend you order your Multifocal lenses well in advance.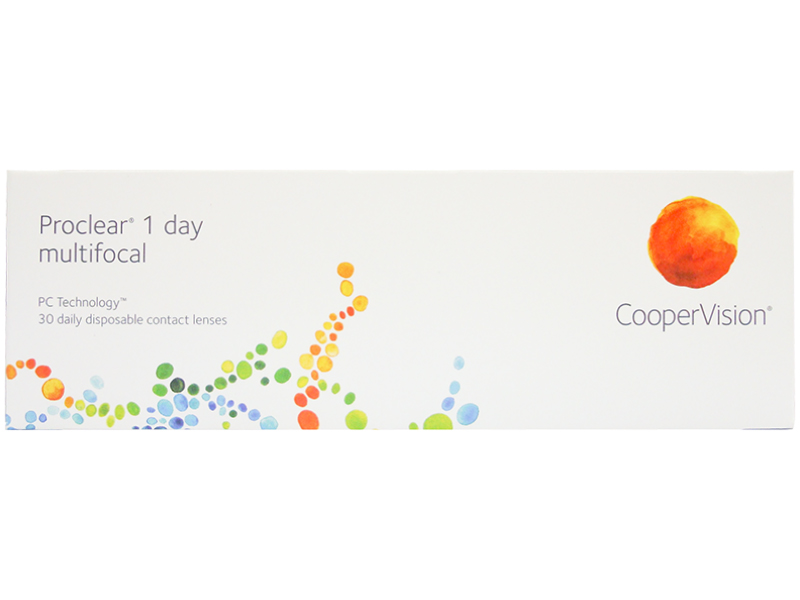 Additional Information
Type: Daily disposable Multifocal
Packaging: 30 lenses per box
Content: 40% Omafilcon A & 60% water
Manufacturer: CooperVision
Description
Proclear 1 day multifocal provides presbyopes with a lens that delivers great vision at all distances, all in the convenience of a daily disposable. Whether it's emerging presbyopes, those currently prescribed monovision, progressive spectacle wearers or existing multifocal contact lens wearers wanting a new, fresh lens every day, Proclear 1 day can meet all the needs.