AIR OPTIX plus HydraGlyde for Multifocal (3 Pack)
Availability : Custom Order

Positive-power lenses (+) are available for multifocal lenses.

Multifocal lenses are manufactured specifically for each individual. Some prescriptions may take up to four weeks (in rare cases longer) to be dispatched.
Please be aware of this before purchasing.

We recommend you order your Multifocal lenses well in advance.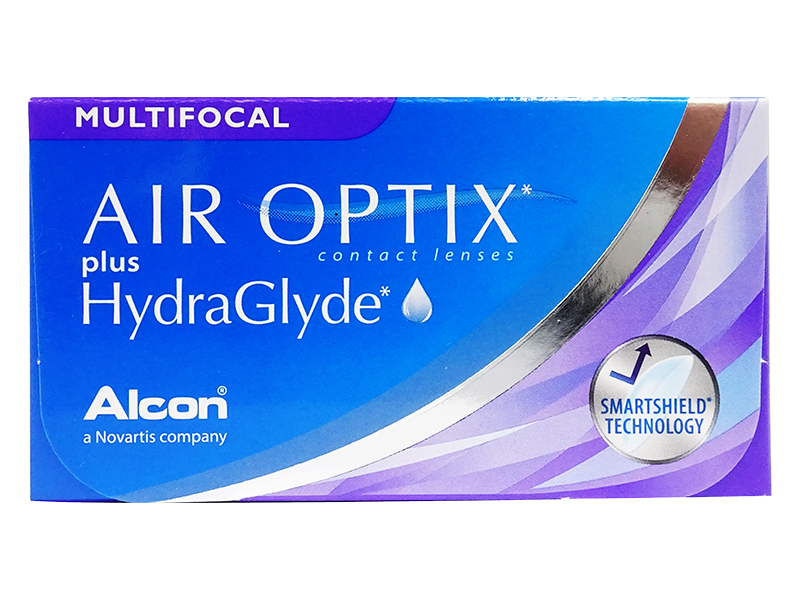 Additional Information
Type: Monthly disposable Multifocal
Packaging: 3 lenses per box
Content: 67% Lotrafilcon B (Silicone hydrogel) & 33% water
Manufacturer: AIR OPTIX
Description
The Unique Precision Profile design of AIR OPTIX plus HydraGlyde Multifocal contact lenses allows for a range of prescription strengths to blend across the lens. It works with your eyes' natural function for uninterrupted clear vision, near through far.