Biofinity Multifocal (6 Pack)
Availability : Custom Order

Positive-power lenses (+) are available for multifocal lenses.

Multifocal lenses are manufactured specifically for each individual. Some prescriptions may take up to four weeks (in rare cases longer) to be dispatched.
Please be aware of this before purchasing.

***This item is currently difficult to source from the manufacturer. In some cases, you may have to wait for more than one month.

We recommend you order your Multifocal lenses well in advance.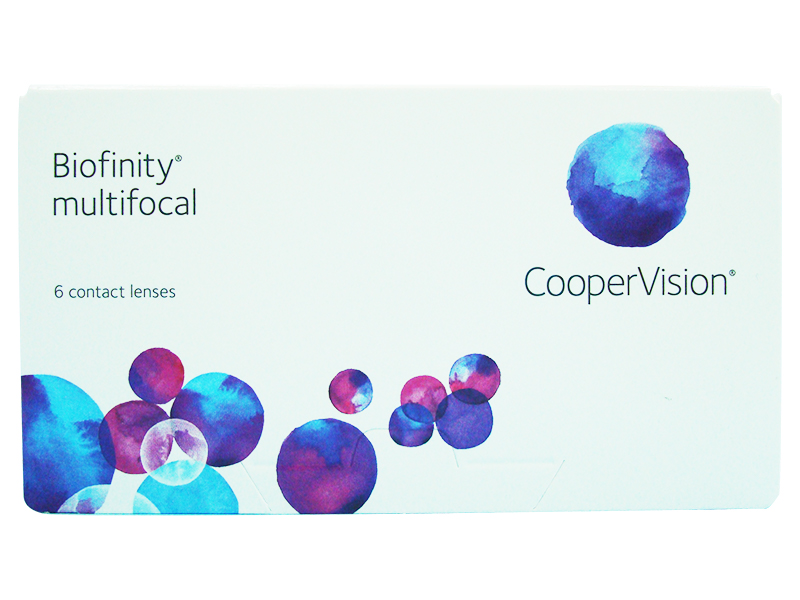 Additional Information
Type: Monthly disposable Multifocal
Packaging: 6 lenses per box
Content: 52% Comfilcon A(Silicone hydrogel) & 48% water
Manufacturer: CooperVision
Description
With Balanced Progressive Technology, CooperVision Biofinity multifocal contacts allow you to see near and far objects, along with everything in-between all with the clarity and comfort you deserve. Also, Biofinity multifocal lenses allow plenty of oxygen to pass through to your eyes, allowing the wearer to enjoy excellent vision with a soft, comfortable lens.